2018 North American Challenge
Both
Alexis VandenBos and Andy
Klubberud
were chosen to Team USA to compete in the 2018 North American Challenge.
These players were chosen to the teams of 10 women and 10 men from many applicants from across the country.
The bi-annual NAC pits the US against Canada, this year at Laguna Woods in California during October 11-13.
Each country fields two teams: a Jarvis team and a Folkins team. The teams are named after Dick Folkins, a legendary American bowler, and Graham Jarvis, a long time international contender for Canada.
The NAC is played over a three-day period with two days of pre-event practice.
---
2018 Welsh Test Series
Debbie Tupper and Pam Edwards of Portland LBC participated in the 2018 Welsh Test Match Series to be held in Cardiff, Wales July 6-15, 2018.

Bowls USA sent 5 women and 5 men to play in singles, pairs, triples and rinks. Joining Pam and Debbie were Cheryl Barkovich and Betsy Laurrysen (SW) and Alice Birkenshaw (SC). The men included Bob Birkenshaw, Jim Filipiak, and Ron Rollick (SW), Corey Vose and Lyall Adams (SC).

Cardiff is scheduled to host the Atlantic Championships in 2019 so 10 countries to participate in this test series as a practice run for the 2019 event.
---
World Bowls Events
2018 CHAMPION OF CHAMPIONS
Oct 29 - Nov 4

2019 ​ASIA PACIFIC CHAMPIONSHIPS
June 4-12

2020 WORLD CHAMPIONSHIPS
​ May 23 - June 7



St John's Park


(Qualifying event for World Championships)

New South Wales Australia

​

​

Gold Coast of Australia
Powered by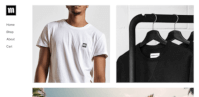 Create your own unique website with customizable templates.