---
NWD President Presented with National Award

During the 2018 BUSA Annual General Meeting, Ernie Carlson was presented with the President's Award by Richard Broad.
This award is given at the discretion of the Bowls USA President for outstanding service toward the organization and its growth.
Over the past year Ernie delved into the topics of trademarks and sponsorship, applying for trademark recognition of the BUSA logo, and developing both long and short form contracts for Bowls USA and it's clubs to use in agreements with companies that support lawn bowling.

And congrats to these NW Bowlers at the US Open.....
Men's Singles 4th flight winner - John Johnson; out of 143 entrants
Men's Pairs 2nd flight runner up - Andy Klubberud/John Hollingsworth; out of 94 teams
Women's Pairs 4th flight runner up - Alexis Vanden Bos/Adriana Sandoval; out of 52 teams

---
TEAM USA SWEEPS NORTH AMERICAN CHALLENGE
ANDY AND ALEX IN FOR THE WINS
What a great weekend for Team USA at the North American Challenge, sweeping all 7 awards.
And the NWD thanks
Andy Klubberud
and
Alexis Vanden Bos
for representing so well in this historic first time US sweep!
Playing at Laguna Woods, CA on an artificial surface with weather conditions from 80° to rain, Alex and Andy played steady and intently, as part of the close-knit Team USA. They contributed to wins in singles, triples and fours to bring their Folkins team and the entire team to victory over Team Canada.
To see more information on the NAC format check out the
BUSA website.
---
---
NWD Bowlers to National Championships
---
2018 national and international tournaments

US Open

Nov. 1-9, 2018

Hosted by South Central Division

More informationNational Championships

Nov. 25-Dec. 1, 2018

Sun City Florida

North American Challenge (NAC)

October 9-13, 2018

Laguna Woods, California

Team USA
---
​International events of note:2018 Commonwealth Games

– Gold Coast Australia

2019 Asia Pacific

- (BUSA qualifying games for World Championships ) June 4-12, 2019, Australia

2020 World Championships

– May 23 – June 7, 2020 Australia
---
---
NW Division Officers 2018
Powered by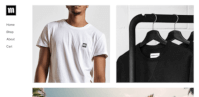 Create your own unique website with customizable templates.