Twenty brave novices stepped onto the green but at the end of the day only 1 was left standing. Congratulations to Chase Richards for taking the Novice Singles title back to Jefferson Park. His club mate Shane O'Neil finished 4th with Tacoma bowlers Nathan Van Ness taking 2nd and Jereme Evans nabbing 3rd.

Jefferson Park, Tacoma, and Portland all had entries in this years event to make it the most geographically diverse and largest of many years.
---
What does 2 days, 10 teams, 55 bowlers and
80 games get you??
Another Fabulous NWD Open 5's Tournament


Seattle offered ideal bowling weather to host the 2nd Annual NWD Open 5's and when all was said and done, the Pacific Crested Panthers grabbed the payout.

The PCP was captained by Rikki of Jefferson Park in Seattle, joined by club member Richard, and guests Neil of Palm Springs, and Jo and Diane of Vancouver BC.

​

The other money grubbers were Jack Attack in 2nd, Mutt City at 3rd, and the Mighty Flighty Warhogs rounding out the top 4 places.


​The event welcomed bowlers from Seattle, Tacoma, Portland, Vancouver BC, Palm Springs and the Bay Area. Apparently word is out about the competitive bowling, Saturday Social, and spectacular hospitality.

A huge thank you to Chris Davis, Peter Mauro, Amy Alesio, and the Grounds Crew at Jefferson Park.
---

​2019 Division Officers

The NWD officers were elected at the fall meeting and will take the reins January 1, 2019.

President - Ernie Carlson/Mt. Hood, Portland, King City clubs
Vice President - Nathan Van Ness/ Tacoma
Treasurer - Lauren Donnellan /Tacoma
Councilor - Pam Edwards/Portland, King City
​Councilor - Kane Tobin/Tacoma
---
---
NWD Bowlers to National Championships
---
2018 national and international tournaments

US Open

Nov. 1-9, 2018

Hosted by South Central Division

More informationNational Championships

Nov. 25-Dec. 1, 2018

Sun City Florida

North American Challenge (NAC)

October 9-13, 2018

Laguna Woods, California

Team USA
---
​International events of note:2018 Commonwealth Games

– Gold Coast Australia

2019 Asia Pacific

- (BUSA qualifying games for World Championships ) June 4-12, 2019, Australia

2020 World Championships

– May 23 – June 7, 2020 Australia
---
---
NW Division Officers 2018
Powered by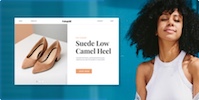 Create your own unique website with customizable templates.