The NW Division of

Bowls USA

is one of 7 geographical divisions.

Alaska, Washington, Oregon, Montana, Wyoming, and Idaho make up the division.

To subscribe to the

BUSA Newsletter click here
| | |
| --- | --- |
| NW Division Officers for 2019 | bowls usa - did you know? |
Alex selected to Team usa asia-pacific squad

Wow!

Alexis Vanden Bos

of Jefferson Park LBC was selected to Women's

Team USA

to play in the Asia-Pacific Games, a qualifying event for the 2020 World Championships.

Alex will represent the ladies in the Singles competition and play lead for Melanie Vizenor (SWD) in the Pairs event. Rounding out the Women's AP team is Anne Nunes (SWD), Alice Birkinshaw (SCD), and former JP members Janice Bell now of PIMD.

The Asia-Pacific Games will be held June 18-28, 2019 in Broadbeach, Helensvale, Australia.

A-P Games is sectional play by gender and discipline (Singles, Pairs, Triples, and Fours). The top three finishers in each section play to win the discipline. Top finishers in each discipline go on to represent their country in the World Bowls Championships, May 23-June 7, 2020 in Australia.

---

Bowls USA is made up of 7 geographic divisions.

---
Club Updates - january 2019
Jefferson Park -

In January we are opening up the clubhouse for indoor games including carpet bowling, jigsaw puzzles, bridge, dominoes and more!

January 9th - Members, Friends and Family.
January 23rd - Open to the Public, "Learn Mahjong" with Jason Ramos

​

Winter League began last weekend: Every Saturday for 8 weeks. Chips in by 12:45pm.

Movie Night! February 1st, 6:00pm. Members, Family and Friends. Screening "Groundhog Day"

P​ortland -
Indoor bowls continues on Mondays but the time has changed from 1-5 weekly.

Quarterly club meeting is scheduled on Saturday the 19th.

Greens maintenance continues every two weeks, just enough to keep ahead of the geese and their deposits.

​Portland Parks has already scheduled lawn bowling classes through the spring and summer, which includes some kids and adult sessions in addition to seniors.
---
Tacoma -
In 2019, five programs will be offered.
Three sequential programs offer a competitive format; starting mid-May and running for 6 weeks, late June to mid-August for 8 weeks, and finally starting mid-August and running for 6 weeks.

The other two programs will be heavily marketed in the Tacoma area, and are designed to be an introductory course for bowls. New bowlers who sign up will learn the basics of lawn bowling like set up, game play, and etiquette while building their skills through drills, clinics, and instruction. Each learn to bowl program is 7 weeks.

Really new set up, and still working out the details, but excited to see how limited-enrollment learn-to-bowl programs with specific and limited access times can boost attendance and conversion to league level bowlers. We'll keep everyone posted.



Spokane -

We have a meeting with Parks and Recreation about summer classes on Thursday.

We also had a AGM for the first time 5 years . Candee is president, Sally is treasurer, Steve is secretary.

The new website is up and running, you can visit it at

Spokanelawnbowlingclub.weebly.com

While correspondence can go to

spokanelbc@gmail.com
---
NWD President Presented with National Award

During the 2018 BUSA Annual General Meeting, Ernie Carlson was presented with the President's Award by Richard Broad.
This award is given at the discretion of the Bowls USA President for outstanding service toward the organization and its growth.
Over the past year Ernie delved into the topics of trademarks and sponsorship, applying for trademark recognition of the BUSA logo, and developing both long and short form contracts for Bowls USA and it's clubs to use in agreements with companies that support lawn bowling.
---
2019 national events

National Championships - Sept 21-17, San Francisco LBC, CA
US Open - Nov 1-9, Sun City Area, AZ


upcoming international events

2019 World Cup Indoor Singles

- March 5-13, Australia


2019 Tiger Bowls/China Open

- March 10-15, Hong Kong and Chiina


2019 Asia Pacific

- ​

June 4-12, 2019, Australia (qualifier for World Championships )

2020 World Championships

– May 23 – June 7, 2020 Australia
---
---
Powered by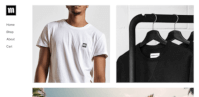 Create your own unique website with customizable templates.